Home Management
From Grocery Shopping to Home Organization –
We Can Handle Whatever Task You Send Our Way
Welcome to JRK Management, a full service family management company that prides itself at putting its families FIRST! Our team has over 30 years of collective experience in this specialized field and our team just keeps growing! If you question what exactly "Family & Home Managers" do,  simply look to yourself. What do you do for your home and family on a daily basis? What do you wish you had time to do? And what do you really need to do but simply do not have time to do? That is exactly where our team comes in.
Today mothers and fathers are simply overloaded. Being "ON" all the time is exhausting. JRK Management and staff understands this. We pride ourselves on identifying your families particular needs and filling them. Just take a moment and think about it, anything & everything your family can come up with we will do our upmost best to fill that need.
Here at JRK Management it is our goal to give you what you crave most- TIME. The time to do what it is you want to do instead of what you need to do. From summer camp research, school registration and application, planning you family vacation, home organization, construction, family and corporate events, and yes, we will even do your grocery shopping. You name it, we do it ALL!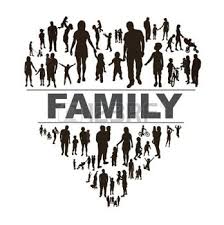 Jennifer first entered our home 25 years ago and we still haven't let her go! I cannot think of a single task I could, or have given her that she has not taken a high standard of pride and determination to complete. While her responsibilities have thinned and shifted since our boys have left for college she still arrives prompting every morning with smile, ready to roll up her sleeves and take on whatever our home and personal needs are. She is a valuable asset to our home, one my family loves and treasures!
Dr. Ruth Goldenberg MD
Point Richmond, California